Inflatable bouncy houses are fantastic for getting some energy out. We also offer combo bouncers that will have things like basketball hoops right inside along with the bounce area! We are experts in renting bouncy houses and are able to accommodate any event.
Bouncy house rentals have become a classic entertainment device for children all over the world. They're fun and bright colors, and and are a show-stopper for a birthday celebration or corporate event. Our inflatable bouncy houses let kids to have plenty of fun and have lots of energy. Parents can relax and take in the fun with companions from the adult world.
The majority of inflatable bounce homes should be able to hold up to 4-8 kids at one time and the children should first remove their shoes. A bounce house should not contain water unless explicitly stipulated. We suggest that you don't permit sharp objects like soap, abrasives, or slack string to be added to the bounce house.
You'll create unforgettable memories for your kids and they will treasure the moment for a lifetime! The majority of our bouncy houses have a safe entry/exit ramp at the front to facilitate getting in and out. A safety net that has a wall and enclosed entrance is one of the safety features that many bouncy houses have.
Rest assured that your party is sure to be a huge success for parents as well as children!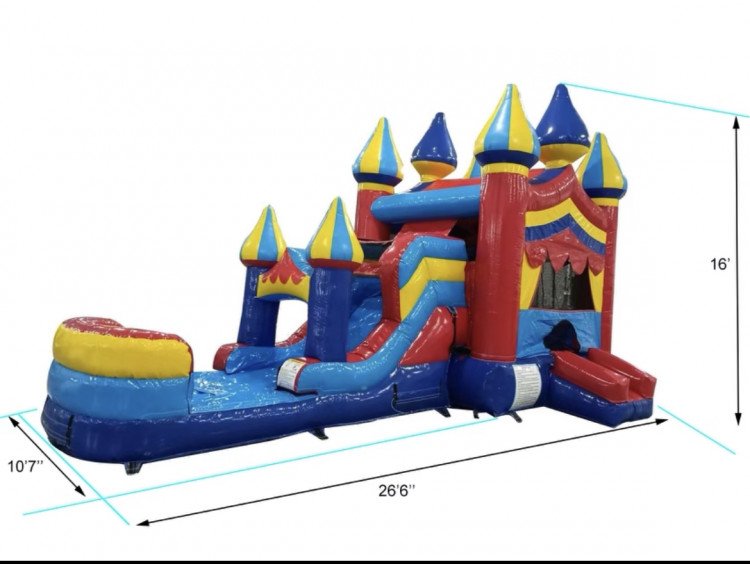 Carnival Bounce House with Slide
from $250.00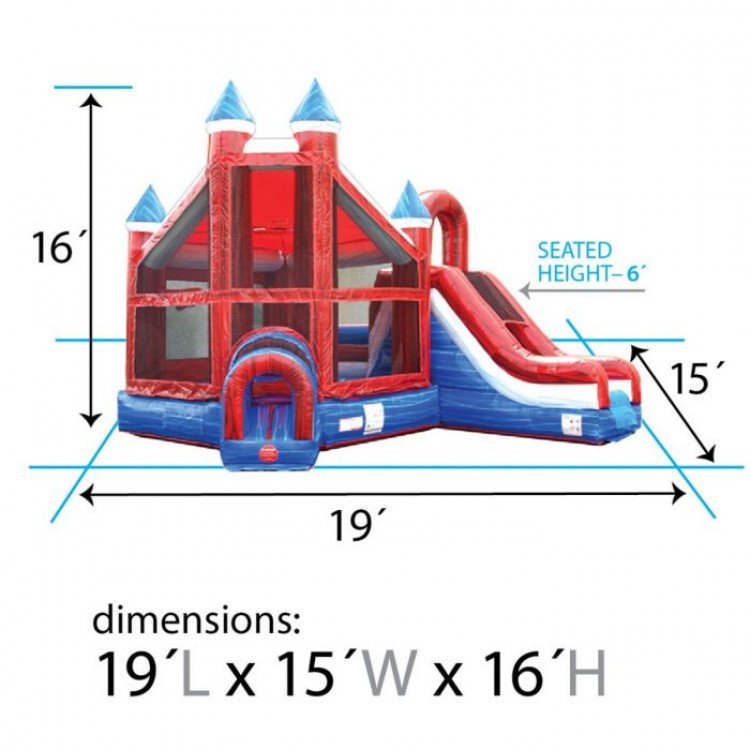 DELUXE CASTLE BOUNCE HOUSE WITH SLIDE
from $250.00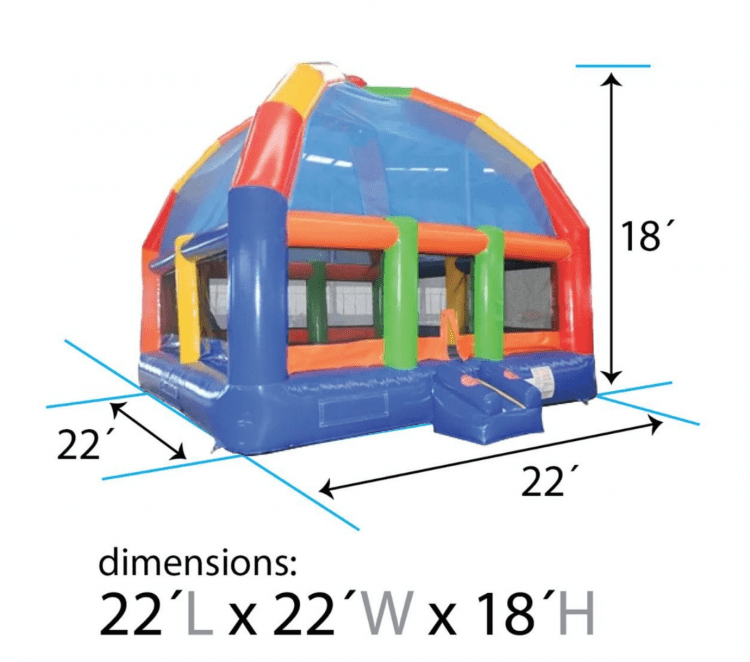 Huge Basketball Dome
from $300.00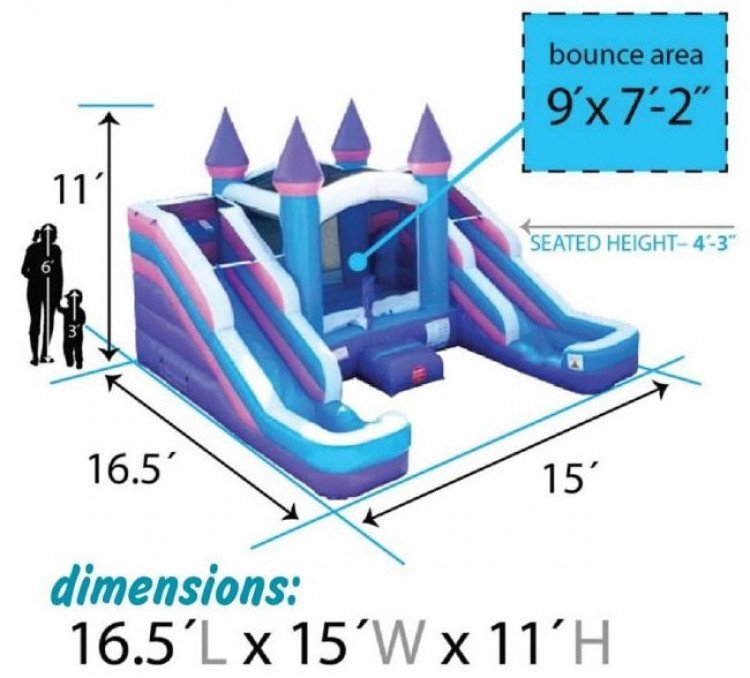 Princess Dual Slide Bounce House (BALL PITS)
from $200.00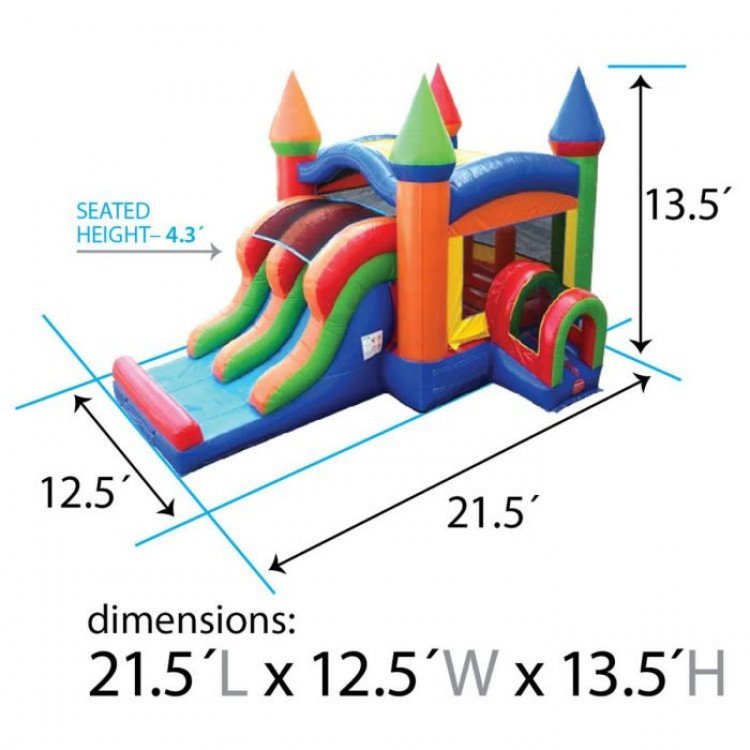 Rainbow Bounce House with Double Lane Slides
from $250.00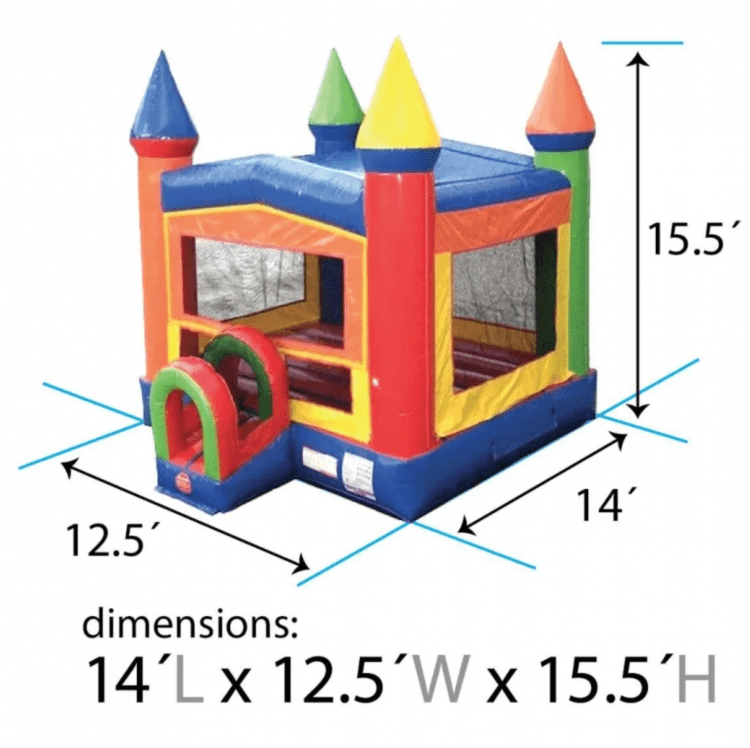 Rainbow Castle Bouncy House
from $149.00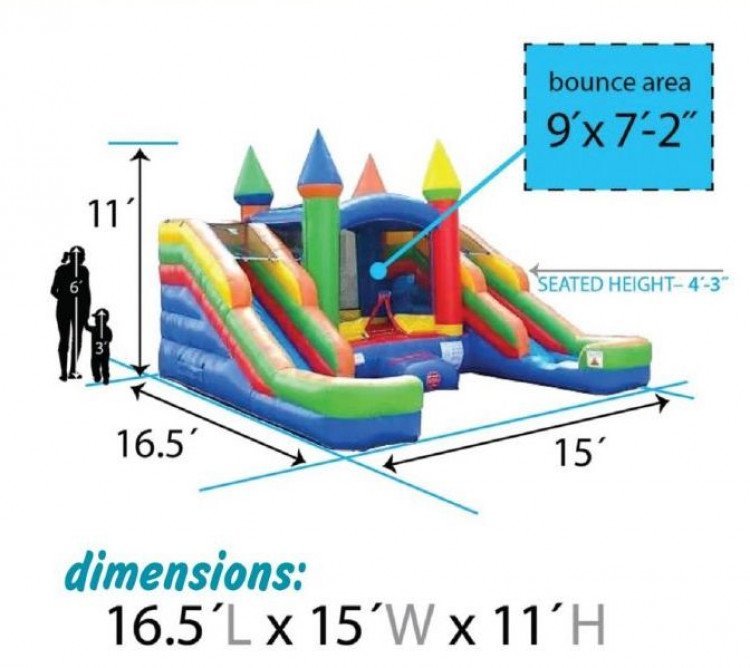 Rainbow Dual Slide Bounce House (BALL PITS)
from $200.00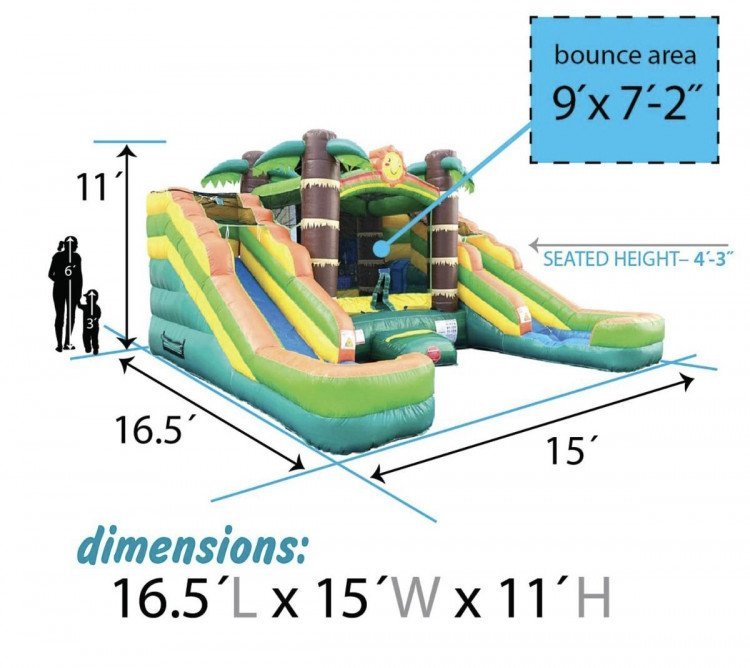 Tropical Dual Slide Bounce House (BALL PITS)
from $200.00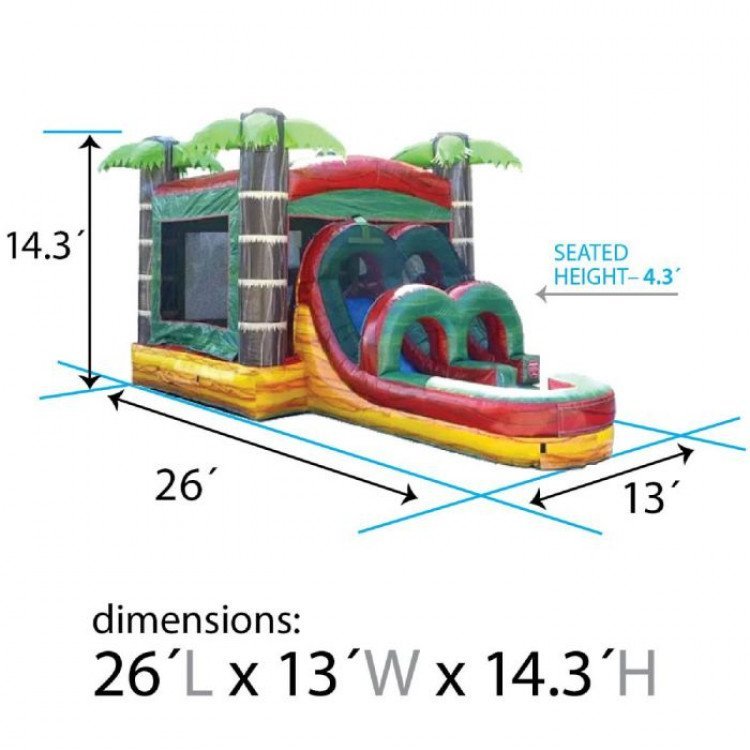 Tropical Fire Marble Bounce House Combo
from $250.00