Water rides and slides are an ideal method to cool off for scorching days! Get wet and have fun with these bouncy house water rentals!
Water slides available! Kids will queue up to get these massive, brightly lit slides. The water slide is booked with electricity and water hook-up. We're able to take the cord as long as you are within a 50-foot distance.
There are a variety of colors and designs for big and smaller water slide rentals. Make sure you pick the best one for your children's age and number of guests. The majority of slides can accommodate up to 5-10 people If they are willing to wait for a bit! Smaller children might be a little fearful of the really tall slides, but all slides at our disposal are safe for all ages as they have edge walls , and many of them have a net on top to deter curious children from trying to climb onto the top! We will secure our slides using stakes or sandbags to ensure they're safe and secure even in light winds.
We're sure that no matter which water slide you choose to rent, you will be happy and will want to rent it again! (: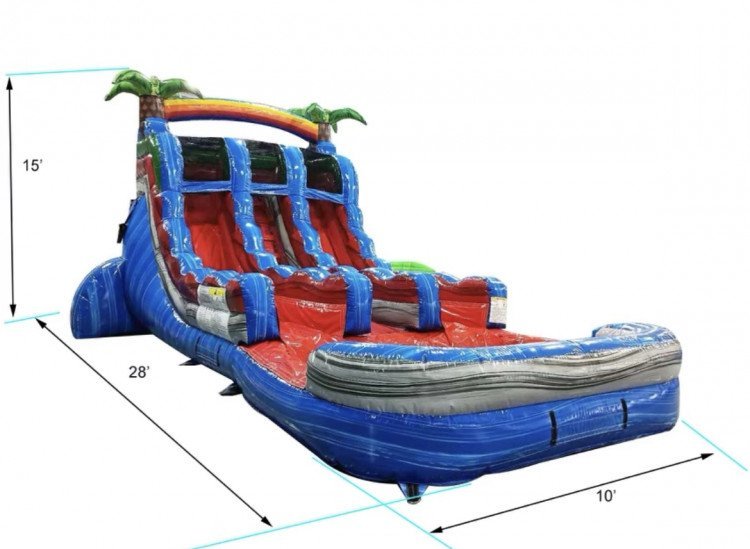 16' Baja Blast Slide
from $350.00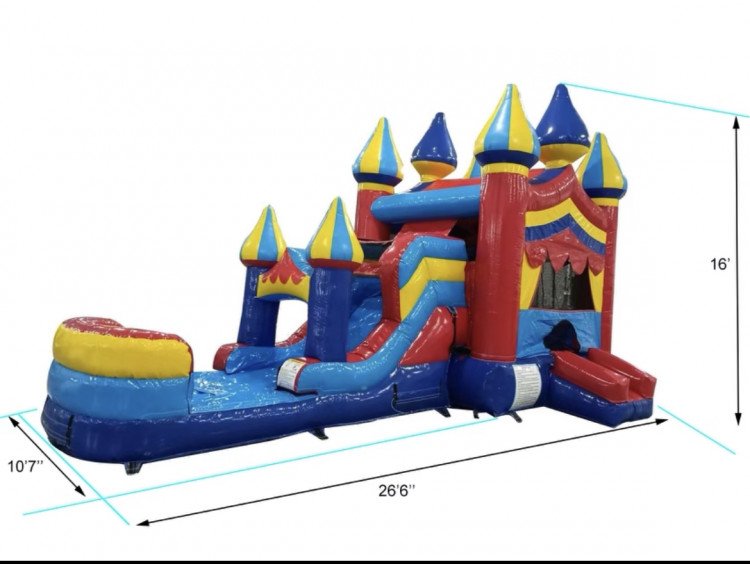 Carnival Bounce House with Slide
from $250.00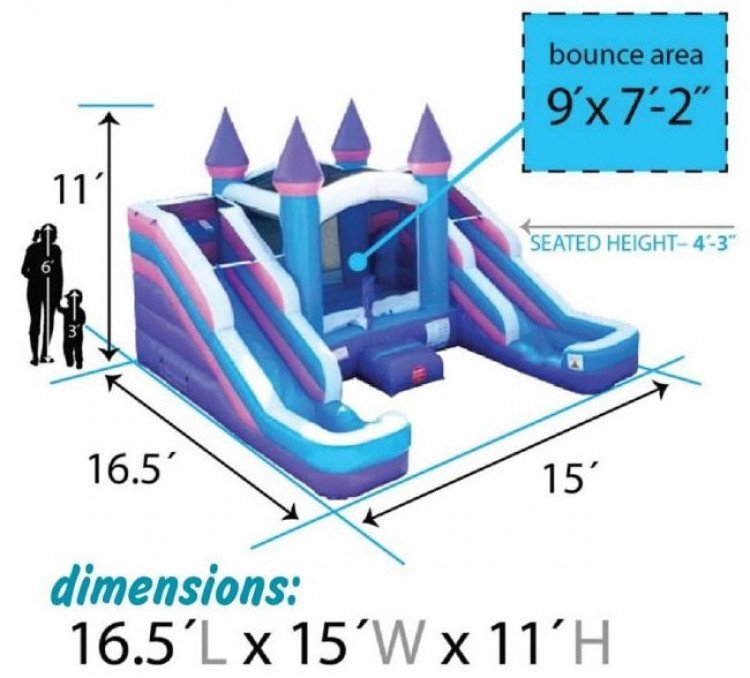 Princess Dual Slide Bounce House (BALL PITS)
from $200.00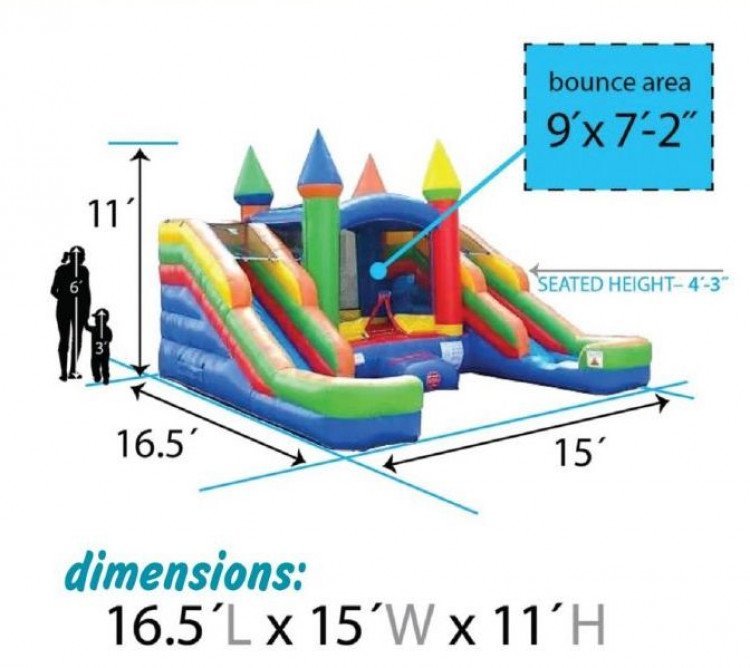 Rainbow Dual Slide Bounce House (BALL PITS)
from $200.00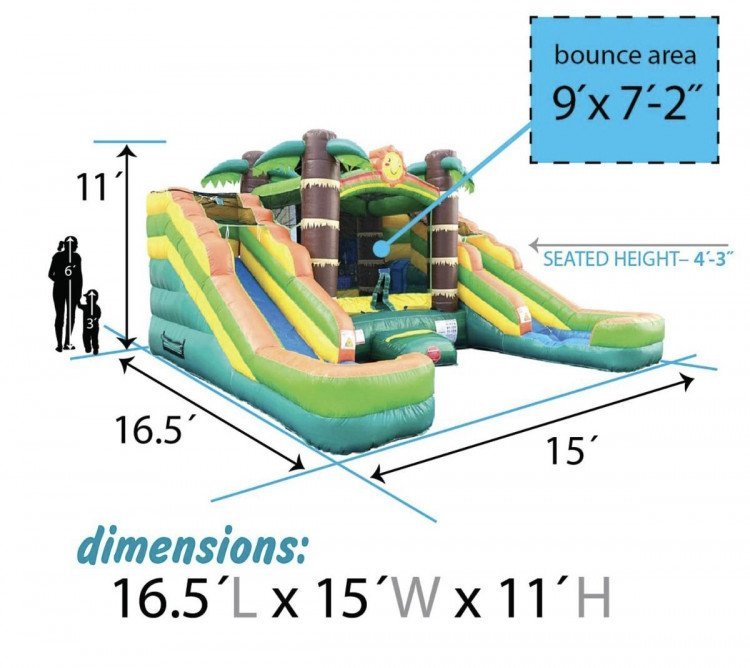 Tropical Dual Slide Bounce House (BALL PITS)
from $200.00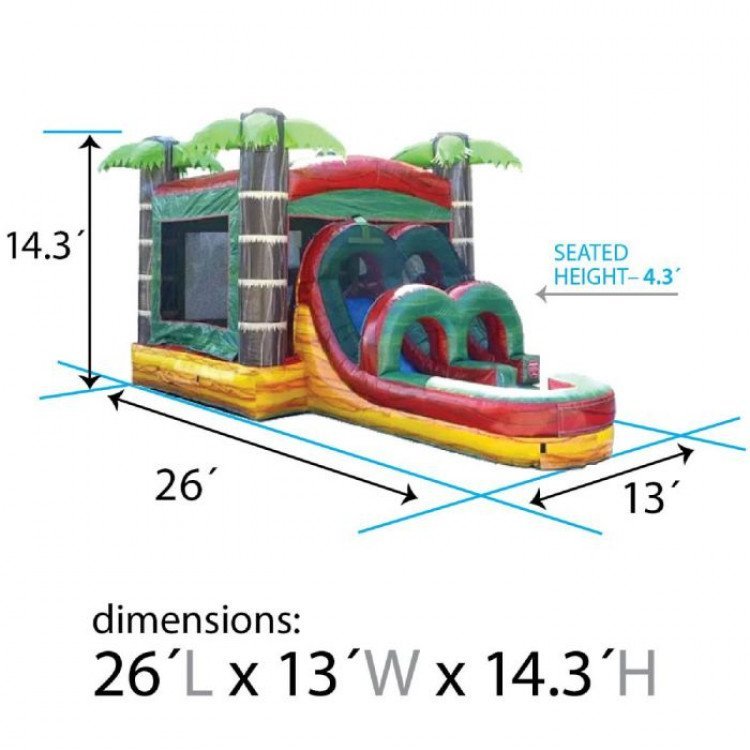 Tropical Fire Marble Bounce House Combo
from $250.00